News & Events…
---
No society can develop without language- ACALAN Executive Secretary
Dec 27, 2018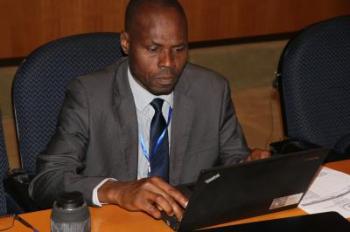 The Executive Secretary of African Academy of Languages (ACALAN), Dr Lang Fafa Dampha has called for a strong collaboration between the media and other components of the society in the drive to promote the use of African indigenous languages.
In his word "No society can develop without language". He stressed that the media has vital roles of dissemination of information to influence public opinion.
He made the remarks during a workshop program organized by ACALAN to facilitate robust media partnership to sustain and promote indigenous Africa languages.
Dr Dampha remarks that the progress made so far is a source of hope for achievement of ACALAN mission and vision.
This he based on statistics he used to support his claims. He is of the strong position that the participatory role of the media as a sure link to the people in all facets of lives is highly a factor to take serious.
He concluded by urging the participants and the media in Africa to sustain the momentum already generated.
---
See Other News & Events »