News & Events…
---
Angela Martins makes case for African culture renaissance
Jan 1, 2019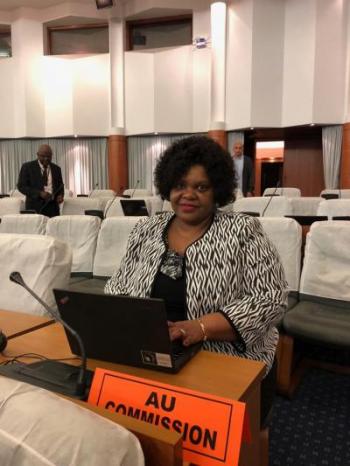 Head of culture division, African Union Commission (AUC), Mrs Angela Martins has thanked everyone who contributed to the success of the division in 2018 while stating optimism for African culture renaissance come 2019.
She stated this in her New Year message earlier today. She stated that the importance of culture cannot be overemphasize and hence the commitment of the commission to project African culture to the world.
She also thanked Governments, organisations and well meaning individuals who supported the commission in one form or the other in the year under review.
She urged Africans to cherish and hold on to their culture noting that culture reminds people where are coming from which help them figure out where they are heading. According to her, the year 2019 will be a great year for the rebirth of African culture.
---
See Other News & Events »