News & Events…
---
ACALAN TV represents a good platform for promoting African languages – Prince Cletus Illobanafor
Jan 2, 2019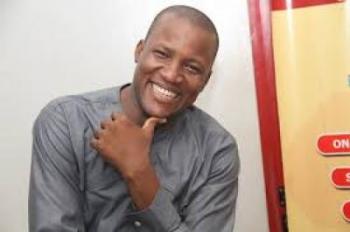 Managing Director of CEOAfrica, Prince Cletus Illobanafor has highlighted the importance of ACALAN online TV. He noted that it is a medium for showcasing African languages and hence drive ACALAN's mandate of developing and promoting African languages.
He stated this at the just concluded ACALAN workshop with media practitioners held in Kigali.
According to him, 453million of African population are internet users, therefore using digital media is a good platform for promoting African languages.
He said, "ACALAN has started with the online TV in promoting African languages. ACALAN online TV will stand for promoting African language for a peaceful, prosperous and integrated Africa. It is the goal of ACALAN to see the younger generations to own these languages and if there is any where you can find the younger generations, it's on the internet. Therefore the ACALAN TV represents a good platform for showcasing and promoting African languages. This will avail Africans across the globe the access to be part of all ACALAN activities. ACALAN TV will be centred on telling African stories.
"It will also present an opportunity to partner with media organisations across African that transmit in various African languages. There will also be an avenue for media experts across Africa to get financial rewards for content creation. We want to encourage creativity in content creation."
He also opined that the online TV will have volunteers across Africa to gather contents for ACALAN TV. Furthermore, Prince Cletus Ilobanafor noted that ACALAN TV in less than 3 months has recorded 2 million visibilities whenever activities are streamed on ACALAN TV. He also projects that by the end of March, ACALAN TV is expected to have 3 million followership.
---
See Other News & Events »