News & Events…
---
Language development is the foundation for the Africa of our dream-Rwanda Minister of Sport & Culture
Jan 19, 2019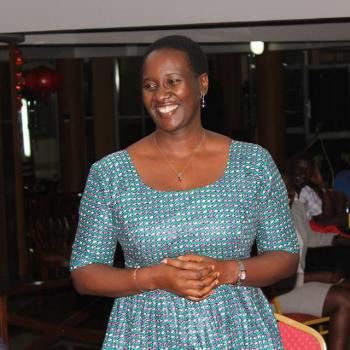 The Minister of Sports and Culture of Rwanda, Julienne Uwacu, has through her representative at the opening and closing sessions of the recently concluded workshop of ACALAN with media practitioners from Member States of the African Union, reiterated the need for the development and promotion of African languages to herald the development of Africa continent.
Prof. Cyprien Niyomugabo who represented the Honourable Minister said that the Africa we want is built on cultural values, of which our languages are the main pillars.
He noted that ACALAN's slogan of 'African languages for peaceful integration of Africa' clearly highlights the importance of African languages and the terms of reference for the workshop portray the important role of media in promoting African languages.
He called on ACALAN to reach out to Africa's rural communities who cannot access ACALAN online TV.
He said that the government of Rwanda made choices in terms of languages planning development of the effect that Kinyarwanda and three other languages such as English,French and Kiswahili are used as official languages. He continued to states that terminologies have been developed in Kinyarwanda and the media is being used to popularize them. He also pointed out the introduction of Masters and PHD programmes in Kinyarwanda and Kiswahili at universities level as a way of promoting languages.
The chairman of the session, Dr Burama Jammeh re-echoed Prof. Niyomugabo's stance stressing that "the Africa we want cannot be achieved without developing African languages'.
He urged African countries to learn from Rwanda's policy that recognises four official languages, two of them being African languages and the pace at which it is growing.
---
See Other News & Events »